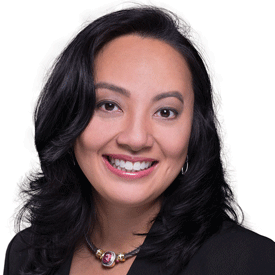 Dr. Natalie Wong graduated from the University of Toronto with her Doctor of Dental Surgery in 1996 and received her Certificate in Prosthodontics from the University of Michigan, Ann Arbor in 2007.
She is the only dentist that has attained a combination of the U.S. Board Certification in Implant Dentistry (Diplomate from the American Board of Oral Implantology (ABOI) – 2003), U.S. Board Certification in Prosthodontics (Diplomate of American Board of Prosthodontics (ABP) – 2008), and Canadian Board Certification in Prosthodontics (Fellow of Royal College of Dentists of Canada – 2008).  She is a Diplomate of the International Congress of Oral Implantologists (ICOI), and holds Fellowships with the American Academy of Implant Dentistry (AAID), Academy of General Dentistry (AGD), and the Misch International Implant Institute Canada for which she is also a Faculty Member.  Dr. Wong has served as the Co-Director and an Associate-in-Dentistry (clinical instructor) in the Implant Prosthodontic Unit, Graduate Prosthodontic Department, University of Toronto.  She has also served as a Clinical Assistant Professor of Oral Implantology, Department of Periodontology, Temple University.  She is a Past-President of the ABOI , Past President of the AAID, Past-President of the Association of Prosthodontists of Ontario, and Founder and Director of the Toronto Implant Institute Inc.
Dr. Wong lectures nationally and internationally on implant dentistry and practices both the surgical and prosthetic phases of implantology in Toronto, Ontario, Canada.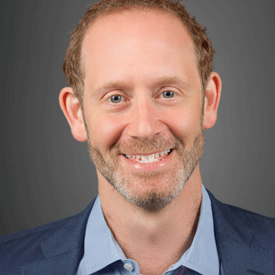 Dr. Adam Foleck received his undergraduate education at the University of North Carolina at Chapel Hill, and his dental training from Temple University School of Dentistry where he graduated in 1997. He continued his post-graduate training in an Advanced Education in General Dentistry program at the University of Mississippi Medical Center/School of Dentistry, with a concentration in implants in cosmetic dentistry.  This was completed in 1998 and he afterwards relocated to Norfolk, VA to enter private practice.  In 2002, he completed, he completed the MAXI/Implant program at the Medical College of Georgia.  He completed the anesthesia program in 2006 at the University of Alabama School of Dentistry.
In 2004, he received an Associate Fellowship from the American Academy of Implant Dentistry. In 2012 He became a Fellow and in 2014 an Honored Fellow of the American Academy of Implant Dentistry.  In 2011, he received his Diplomate in the American Board of Oral Implantology. Dr. Foleck has lectured nationally and internationally on implantology, with a concentration on digital technologies and its applications into implant dentistry.  He continues to mentor dentists who are just beginning with implantology and with more advanced grafting and prosthetic cases. He also lectures on marketing and how to make dental implants profitable, as well as integrating the staff. He was President of the Southern District of the AAID and then served on the Board of Trustees for two terms.  He has been the chair of many committees.
He is the Founder of The Foleck Center for Cosmetic, Implant and General Dentistry and continues to work there focusing on implant dentistry.